Longtime A Pen Warmed In Hell readers, you know who you are, are sure remember this little gem from the Archives: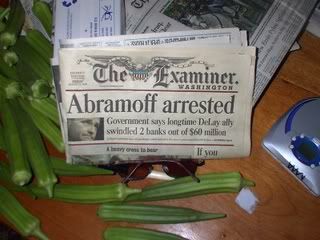 Well, well, well, guess what, it's now a matched set, this just came over the transom today:



"Jack Abramoff? Never heard of the guy. Heheheh."

It must suck to work in the West Wing these days.

Lets see how they weasel out of this one, which you know they're already burning the midnight oil doing.

Don't these two have the loveliest of smiles?